See what our residents are saying about our properties:
Highland Villas Resident:
"I like the location because I can walk to several businesses. I like that it is quiet - no noisy neighbors. I love my one bedroom apartment. Everyone is very nice to me. I enjoy the activities, potlucks, and especially the exercise room. The Staff has always been very respectful toward me and listens to any concerns I may have. They have always tried to accommodate me in every way."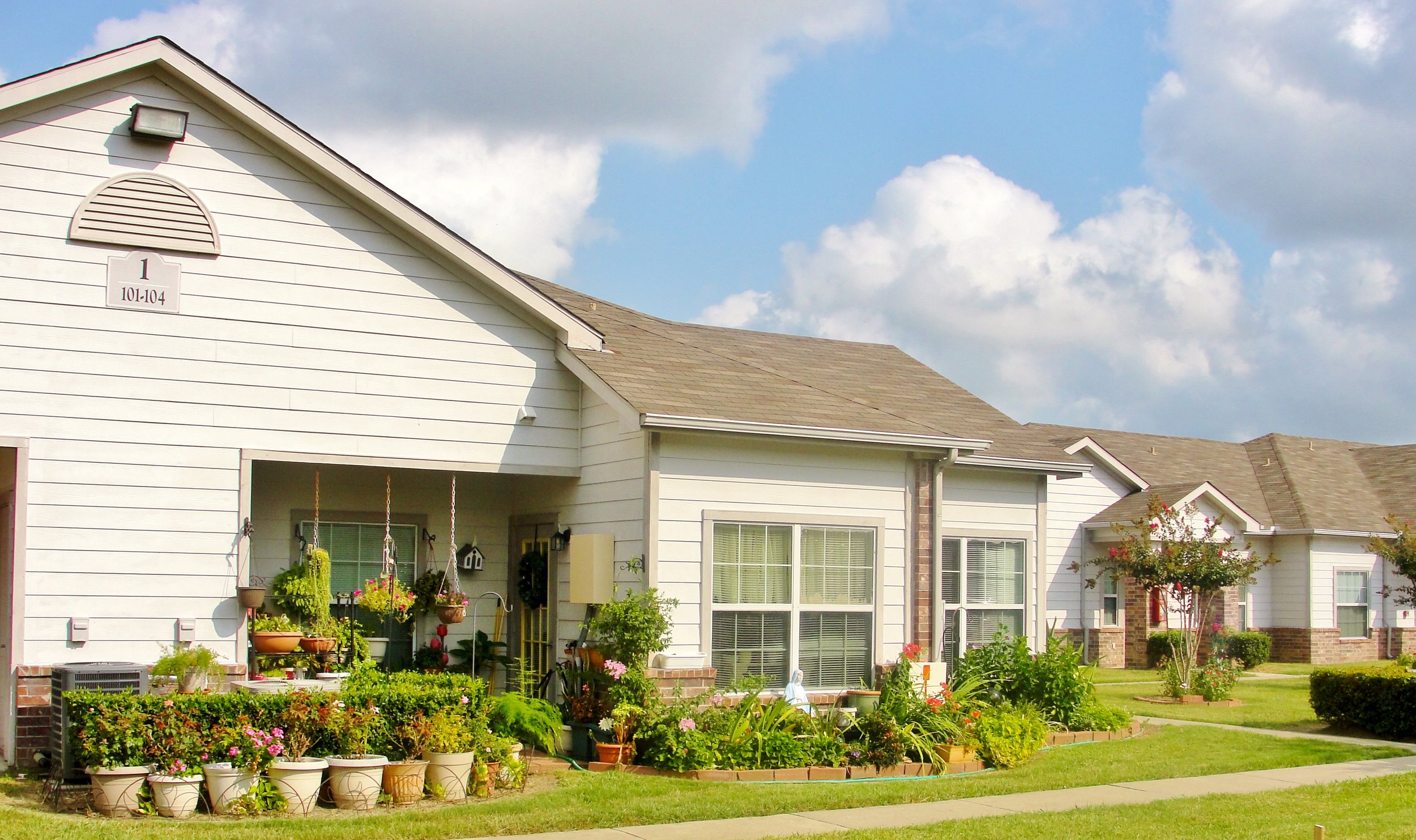 The Greens on Turtle Creek Resident:
"Living at The Greens on Turtle Creek has been a wonderful experience. I feel safe here and all maintenance is done in a reasonable amount of time. The manager is very understanding. She listens when we have a need and addresses those needs in a way that satisfies management and tenant alike. I have enjoyed my seven years here and plan to enjoy many more." -Sandra A.
Big Bass Resort Resident:
"Big Bass Resort is a place where the people are very friendly and pleasant. The management believes in providing plenty of entertainment for their apartment members. Also they're concerned about their members and make the environment a family atmosphere which is fun to be a part of. They treat everyone with respect and seem to love their job. They are always getting involved with helping their clients. The grounds at Big Bass Resort are always clean which makes it a very pleasant environment to live in." -Peggy V.
Lake Jackson Manor Resident:
"I have been a resident of Lake Jackson Manor for over three years, and I have been very happy and content here. The staff here is very helpful and the maintenance is outstanding. Having lived in other apartments, I really appreciate living here where everything is quiet and well maintained. The activities are great and a good way to meet your neighbors. I would highly recommend Lake Jackson Manor to anyone looking for a good, friendly place to live." -Barbara s.